Skip to Content
Local Gutter Repair and Installation Professionals
Properly maintaining your home's gutters is essential to guiding water away from your house and protecting its landscape. Along with roofing and siding, BIG Roofing provides homeowners with reliable gutter services that minimize the risk excessive rain and moisture can pose to the property. We have years of experience, and our team is fully licensed and insured to give you confidence in everything we do.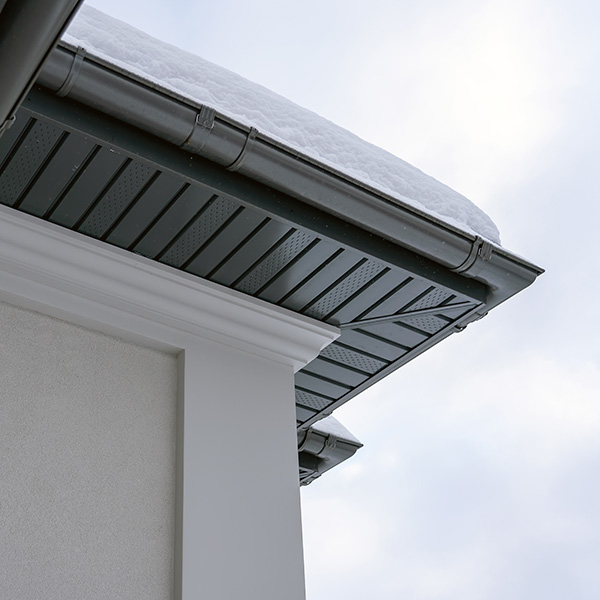 Our Comprehensive Gutter Services
No matter how old or new your gutters are, they require attention every season and should be inspected periodically. At least once a year, you should have your gutters cleaned to remove the leaves and debris that collect in them. If they've been damaged, you should address that to avoid additional problems. By a certain age, all gutters need to be replaced. Our team is here to provide the assistance you need.
Free Gutter Inspections
Gutter Repairs
Gutter Replacement
New Gutter Installation
Signs Your Gutters Need Service
Our free gutter inspections can determine if any or all of your gutters should be replaced. However, there are many signs homeowners can look for that signal gutter problems without risking climbing up on ladders or onto the roof. These are just a few common issues:
Water Leaks
If you notice water leaking out from cracks, holes, or other areas of the gutters, that's a sign of deterioration.
Seam Separation
Older gutters are joined at seams, and gutters that continue around corners are too. When seams become stressed, they start to separate.
Wood Rot
Signs of wood rot around windows or fascia usually indicate the gutters aren't doing their job of channeling water away from the home.
Contact Us for Gutter Inspections and Replacements
Gutters may seem like a minor feature of your home, but without them, your foundation, landscape, and siding would be exposed to excess rainwater and snow melt that causes damages requiring costly repairs. Get peace of mind with a free gutter inspection by BIG Roofing. Knowing how well your gutters can do their job keeps surprises to a minimum. Contact us today.